SEO For Doctors – How To Get Medical Practice Top Of Google?
April 5, 2022 | By ashok
Users can build the strongest online presence if their potential patients are actively
Searching for them online? What do you expect potential patients to see when they visit your website? What types of patients will take interest in your health care centers? If you're a Pediatrician, You might be appealing to the parents of a child who has the flu. As an oncologist, you're putting your name in front of cancer sufferers, looking for therapy. When you implement these simple SEO methods, keep your patients in mind.
A quick search on Google shows skilled health websites that adopt SEO methods to acquire the trust of potential clients and convert them into long-term patients.
Although it may not seem evident, SEO strategies are essential for a healthcare company. If a healthcare practitioner is the best in the city, yet no one knows about him, he will not be able to attract new patients.
We'll discuss some basic SEO tactics in this article to assist users to attract new patients to your clinic.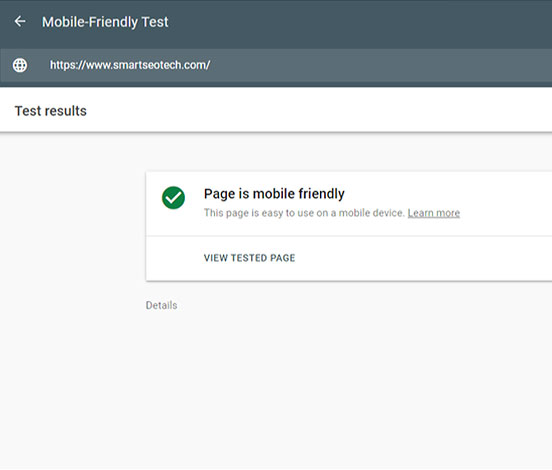 Tip 1: Check Website is Mobile-Friendly or Not:
First and obviously, make sure your profession's website is mobile-friendly. The importance of mobile-friendliness in SEO for doctors cannot be understated.
Consider the necessary facts, such as:
Is your website compatible with mobile devices? Is it compatible with smartphones, iPhones and tablets, and other digital devices? As of now, most internet users (about 62% percent) use their mobile to access the internet.
It means that if your website is not compatible with mobile, you're losing up to 62 percent of potential new patients! That's a significant loss.
How can you identify whether my website is compatible with mobile or not?
You can use Google's free mobile-friendly testing tool to identify it. Click here or visit: https://search.google.com/test/mobile-friendly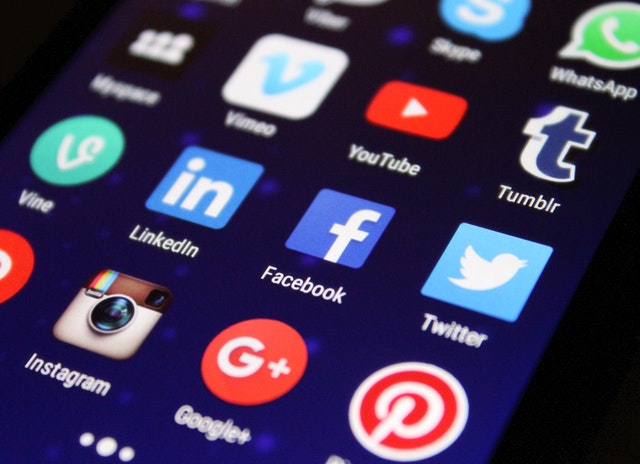 Tip: 2 Build a social media profile for your clinical practices or individual doctor(s)
In terms of SEO for doctors, though, social media is beneficial. Social networking sites (Facebook and Pinterest), can help your practice's website rank higher in search engines. The fact is that they include a high Domain Authority. You can say that they are the most reliable backlinks from Google's perspective. So, create social media profiles regularly to get a positive boost for the SEO campaign.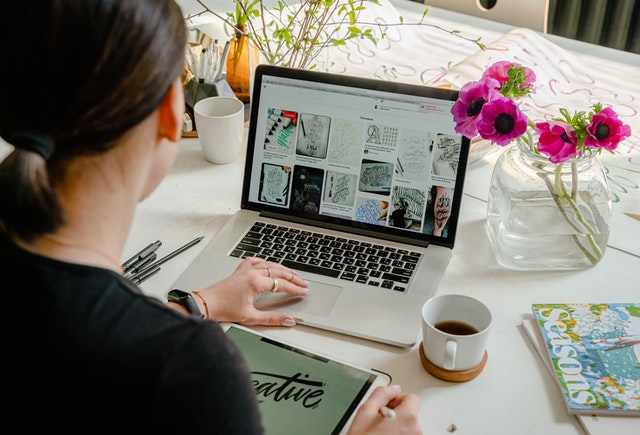 Tip 3: Update the practice's website Blog frequently with new content
Google's crawler bots are actively monitoring for website updates. This will show you whether your page has been updated with fresh content. Fresher sites are reported to be one of the elements in Google's algorithm, as they publish content regularly. This makes sense. Google wants the best and most up-to-date sites to appear first in search results.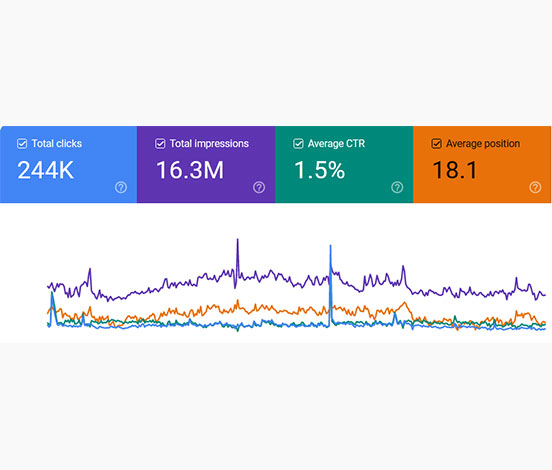 Tip 4:  Increase your practice's website traffic.
In other words, the more traffic your site receives, the better your business performs. It can have a positive impact on your practice's website by driving traffic to your site.
How do I get more people to visit my website?
There are various options for this, in addition to SEO:
Newsletters. Include website links in the newsletters, which will increase traffic to the website.
Social Networking Sites: Using social media to grow followers, may help you to boost more traffic to your website.
Advertising. Although Facebook and Google Ads are costly, they can be a cost-effective method to gain patients to your website.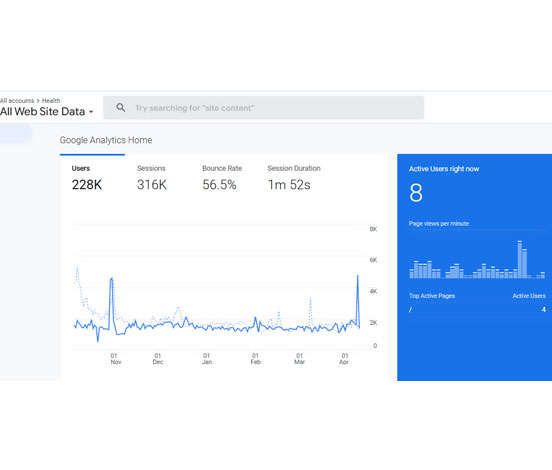 Tip:5 Track User's Behavior, Location, Devices through Google Analytics:
How can you tell if your medical SEO effort is a success? Google Analytics can assist you. It can provide crucial data such as:
The number of people who visit the site;
Visitor source (Ads vs. Organic vs. Social Media, etc. );
What are the most popular pages?
Visitors' Demographic Area, Age, Behaviors, and much more
Information about the pages, and patients are leaving your site.
You can find more stats like this.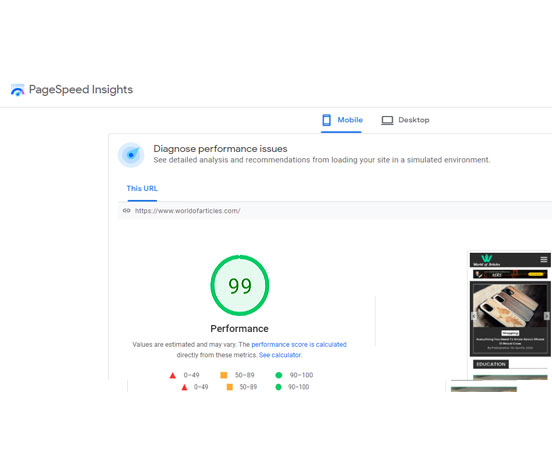 Tip 6: Improve the Website Speed
How can I determine if my practice site is fast enough?
You may test your website performance using Google's free site speed tool. Click here
How can I make my website load faster?
This can be accomplished in a variety of ways. The Google tool mentioned above will discover the faults that are causing your site to slow down.
It frequently suggests:
Increasing the speed of the hosting service; removing superfluous coding;
Increasing the speed with which larger files, such as films or vast quantities of photos, are processed;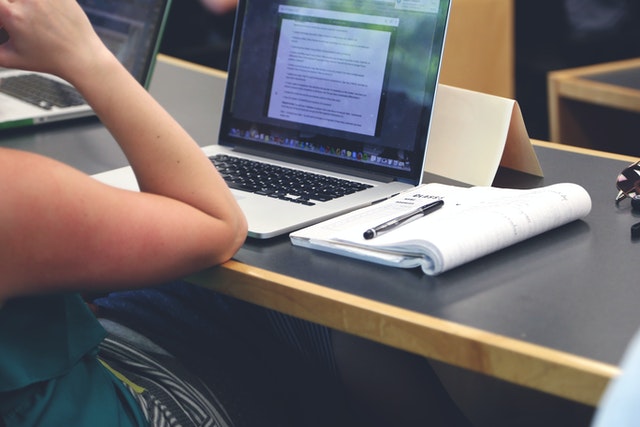 Tip: 7 it's all about the content!
Content reigns supreme in the world of SEO. This holds for medical SEO as well. Why do potential patients look up information on Google? They're on the lookout for answers. And if your website doesn't answer their questions, it won't appear at the top of Google's search results.
What can I do to improve the quality of content on my site?
First and foremost, be certain that the content you're offering is valuable. Prospective patients may abandon your website if they do not find useful information on it. As a result, the bounce rate rises. As a result, you will be pushed down in the SEO results.
Second, make sure it's clear what your page is about right away. This may include the keywords in the title or subheadings. It will allow the patient to see right away that your page is about the subject they're interested in.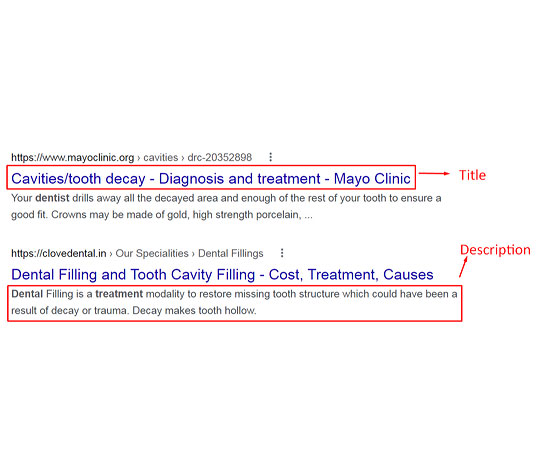 Tip: 8 Optimize the Target Pages :
You may make numerous changes to your target pages to make them SEO-friendly. We have discussed some of them:
Make your Page Title and Page Snippet appealing to patients.
When a patient performs a Google search, you will see ten organic results. Usually, you will see the page title, URL, and descriptions in these results (description). Based on these facts, patients can decide whether the information is helpful or not. It will allow your page title and description to demand from potential patients, "Click me!"
Moreover:
Add relevant images and videos
Use general and easy language
This information will work to boost site revenues.
Tip: 9 Set Up Google Business Profile:
It is the best thing to do medical marketing for doctors. When patients research doctors, they see numerous options floating before them while searching Online. Usually, people prefer to choose the services of medical professionals with higher rankings on search engines. Moreover, you can find a map on the top with search results, if you want to appear on this app, create a GMB (Google My Business) profile.
How to create a Google My Business profile for a doctor or a medical practice?
Simply click and follow the instructions stated on https://www.google.com/business/.
Note: This feature is free to use.
You can also list your business profile on various Citations listing websites like Yelp, Yellowpages, and much more.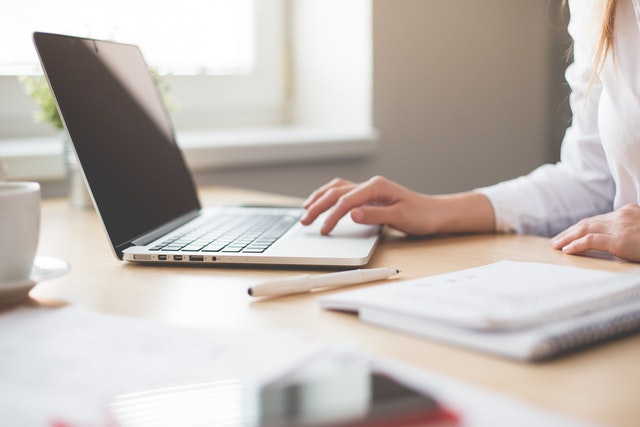 10. Create other high-quality backlinks
Backlinks play a vital role in achieving a better and higher ranking in search results. Getting top-quality backlinks will deliver a positive effect on SEO. It can produce the same results for medical SEO campaigns.
Link your website to third-party sites with better rankings on Google.
There are various ways you can generate backlinks:
Replicate competitors' best backlinks
Guest posting
Citation Listing/Business Listing
Build a solid internal linking structure
Outreach and promote your best content everywhere
Blog Commenting
Video Marketing on youtube or Tiktok
Be Active On Quora
Conclusion:
If you want to boost the online rankings of your company, Smart Seo Tech can help you. The expert team of Smart Seo Tech can offer various SEO services packages to help you build a website that can rank higher on Google.